Gigi Hadid
Jelena Noura Gigi Hadid
First Name: Jelena
Last Name: Noura Gigi Hadid
Name: Gigi Hadid
Full Name: Jelena Noura Gigi Hadid
Nationality: American
Date of Birth: April 23, 1995
Place of Birth: Los Angeles, California, US
Hair Color: Blonde
Eye Color: Blue
Measurements: (US) 34-25-34 (EU) 86-64-86
Height: 5.10 ; 178 cm
Dress Size: (US) 4
Shoe Size: (US) 8.5
Gigi Hadid Instagram – @gigihadid
Gigi Hadid: A Trailblazer in the World of Fashion Gigi Hadid, born Jelena Noura Hadid on April 23, 1995, is an American fashion model who has taken the industry by storm. Her meteoric rise to fame and her remarkable accomplishments have made her one of the most sought-after models in the world. From gracing the covers of prestigious fashion magazines to strutting down runways for renowned designers, Gigi Hadid has left an indelible mark on the fashion industry. Born in Los Angeles, California, Gigi Hadid was blessed with good looks and undeniable talent. Her father, Mohamed Hadid, is a real estate developer, while her mother, Yolanda Hadid, is a former model. With her impeccable genes, it was no surprise that Gigi found herself drawn to the world of fashion from a young age. She began modeling at the tender age of two, appearing in various campaigns and commercials.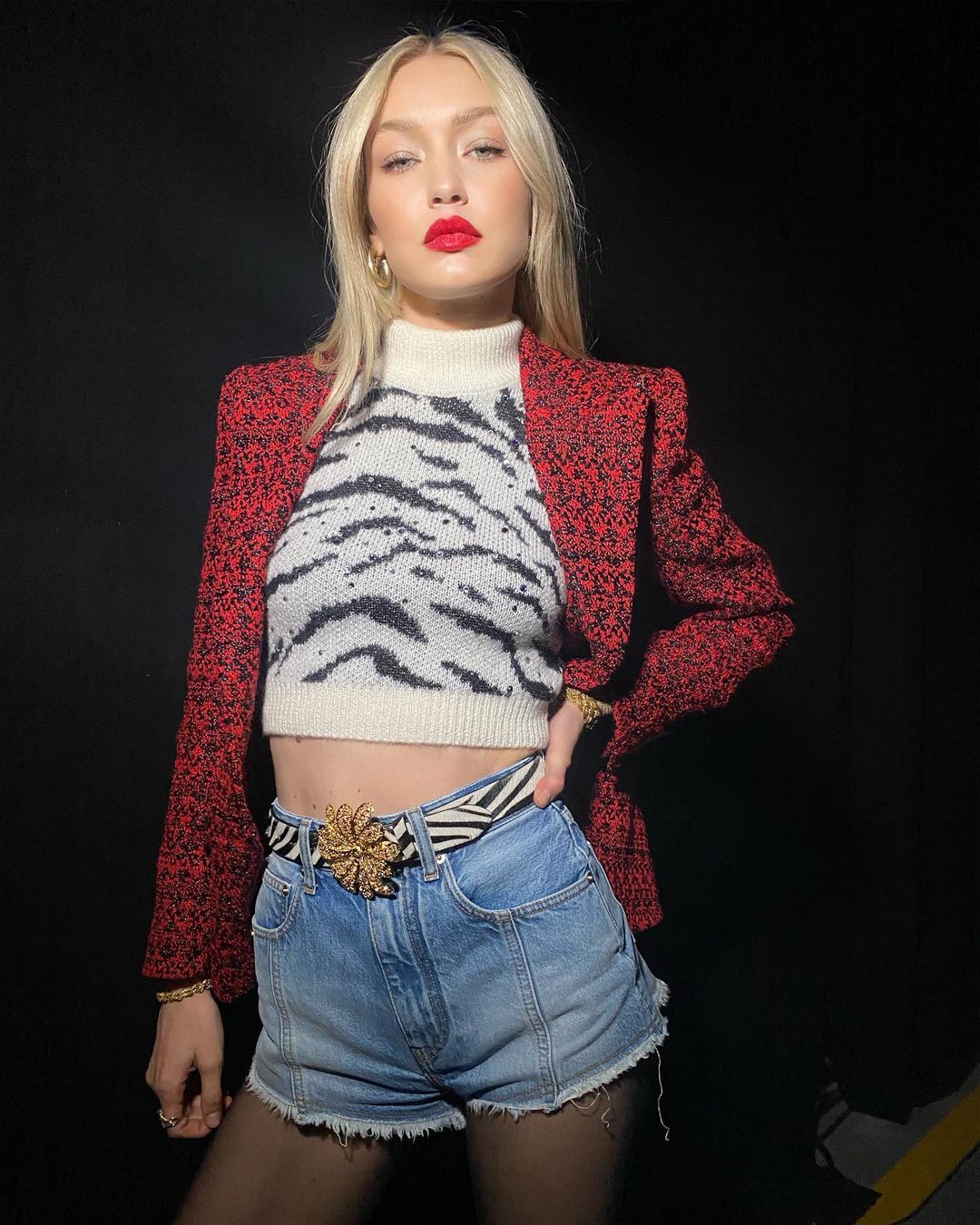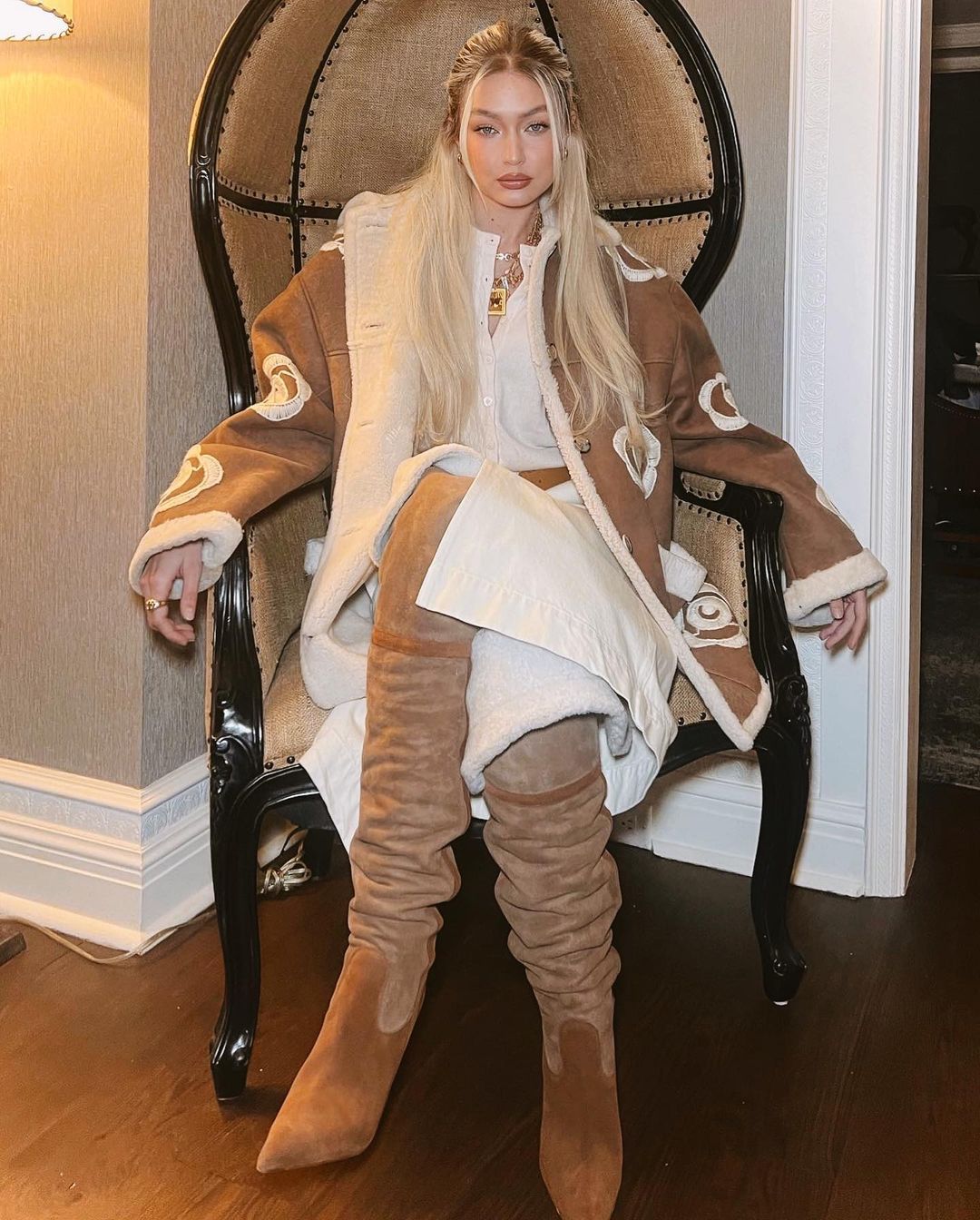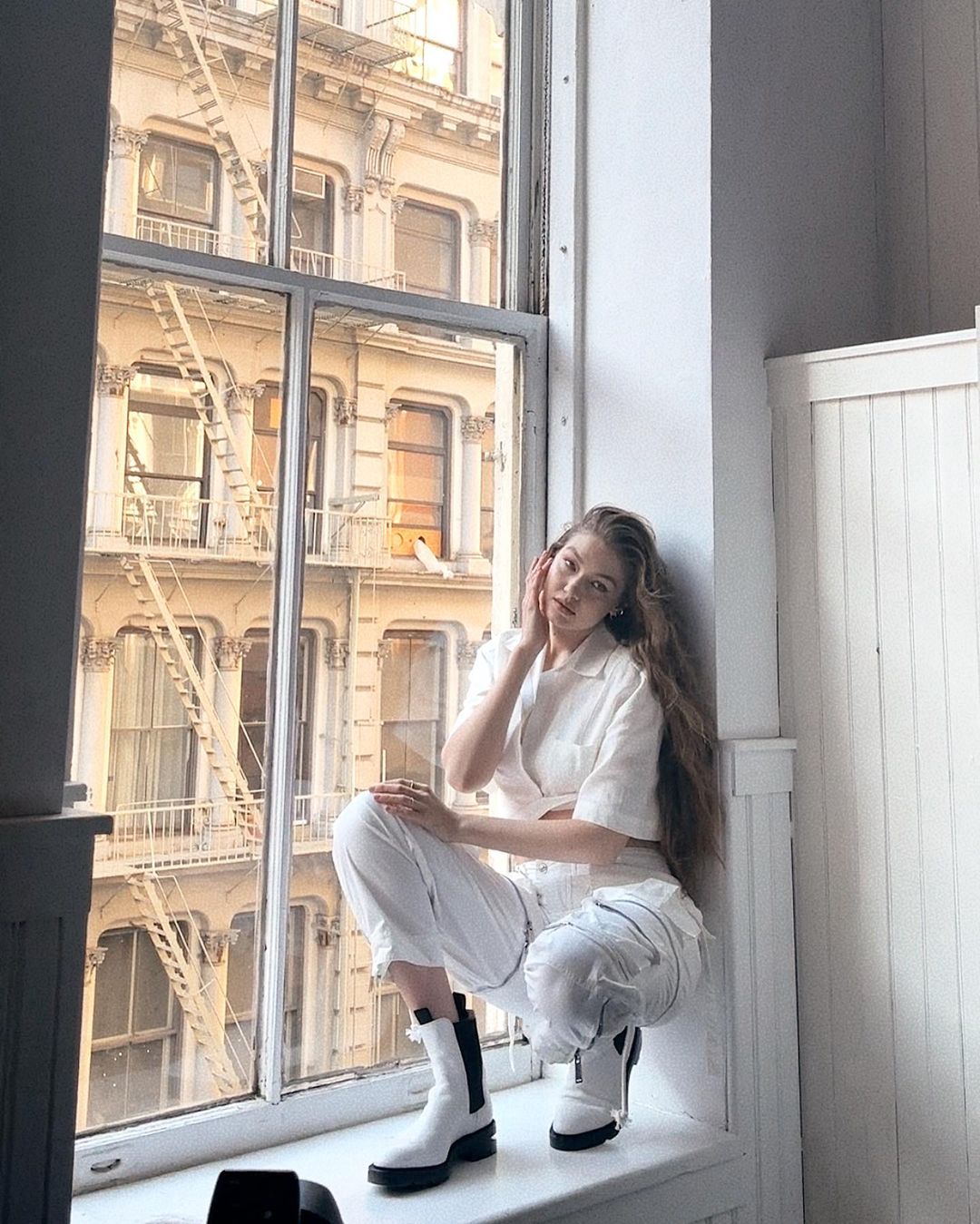 Gigi Hadid's big break came when she signed with IMG Models in 2013. From that point on, her career skyrocketed. In 2014, Gigi made her New York Fashion Week debut, walking for Desigual, Jeremy Scott, and Marc Jacobs. Her unique blend of elegance, charisma, and down-to-earth charm quickly captured the attention of industry insiders. Gigi's career continued to bloom as she walked the runways for major fashion houses such as Chanel, Versace, and Balmain. However, it was Gigi Hadid's partnership with renowned luxury lingerie brand, Victoria's Secret, that truly propelled her to international superstardom. She first appeared in the Victoria's Secret Fashion Show in 2015 and continued to be a prominent figure in subsequent shows. Gigi's natural beauty, combined with her magnetic personality, made her an instant favorite among fans and industry insiders alike. Throughout her career, Gigi Hadid has graced the covers of numerous prestigious publications, including Vogue, Harper's Bazaar, and Elle. Her ability to embody a variety of styles and looks has made her one of the most versatile models of her generation. Gigi's sultry gaze and infectious smile have not only won over the hearts of millions but have also helped redefine the standards of beauty in the fashion industry. Beyond her striking appearance, Gigi Hadid has also been an influential figure in embracing diversity and advocating for inclusivity in the fashion world. She has been vocal about embracing her multiracial background and has actively used her platform to address issues of racism and prejudice. Gigi's commitment to breaking down barriers and fighting for equality has earned her respect and admiration from fans and industry professionals alike.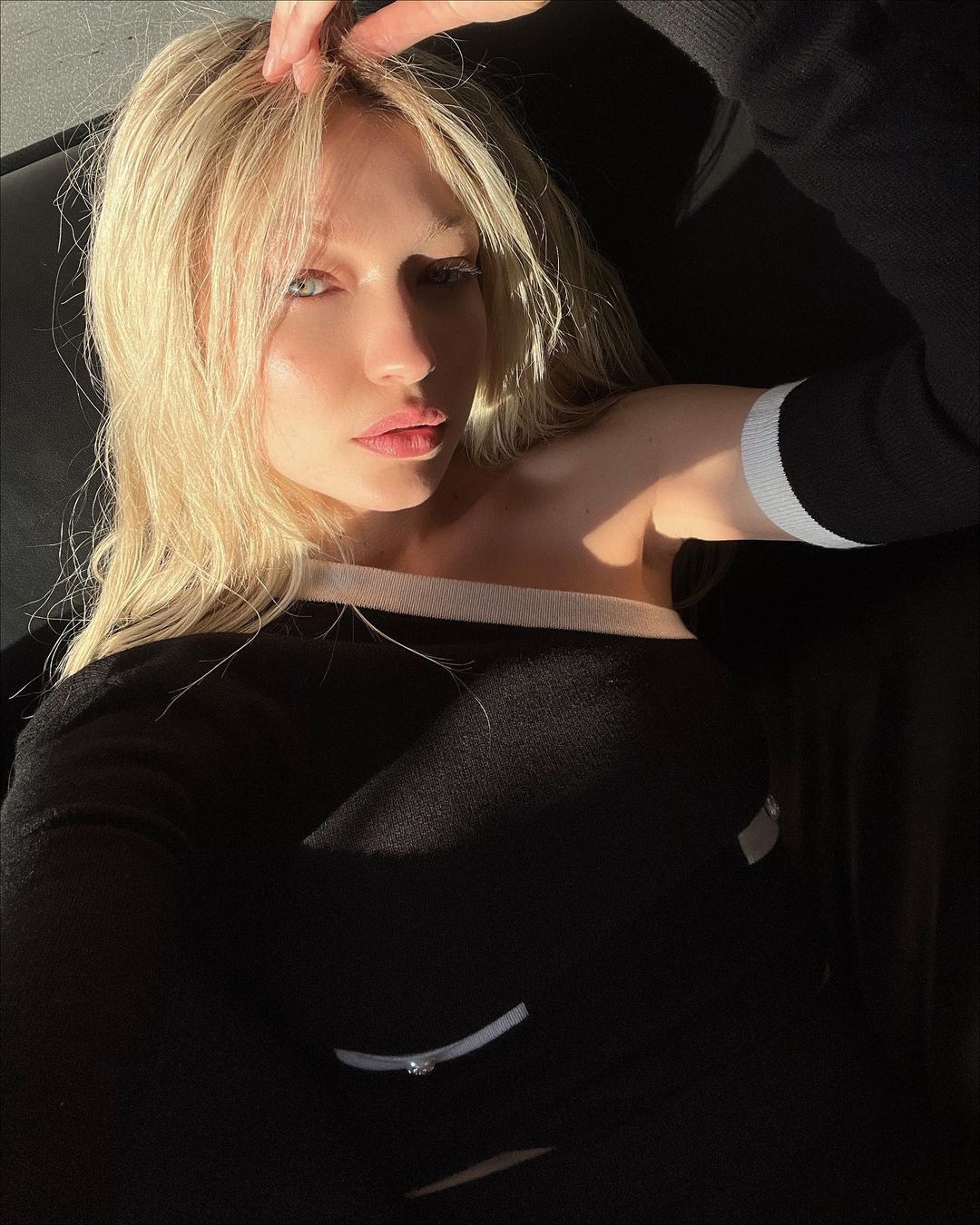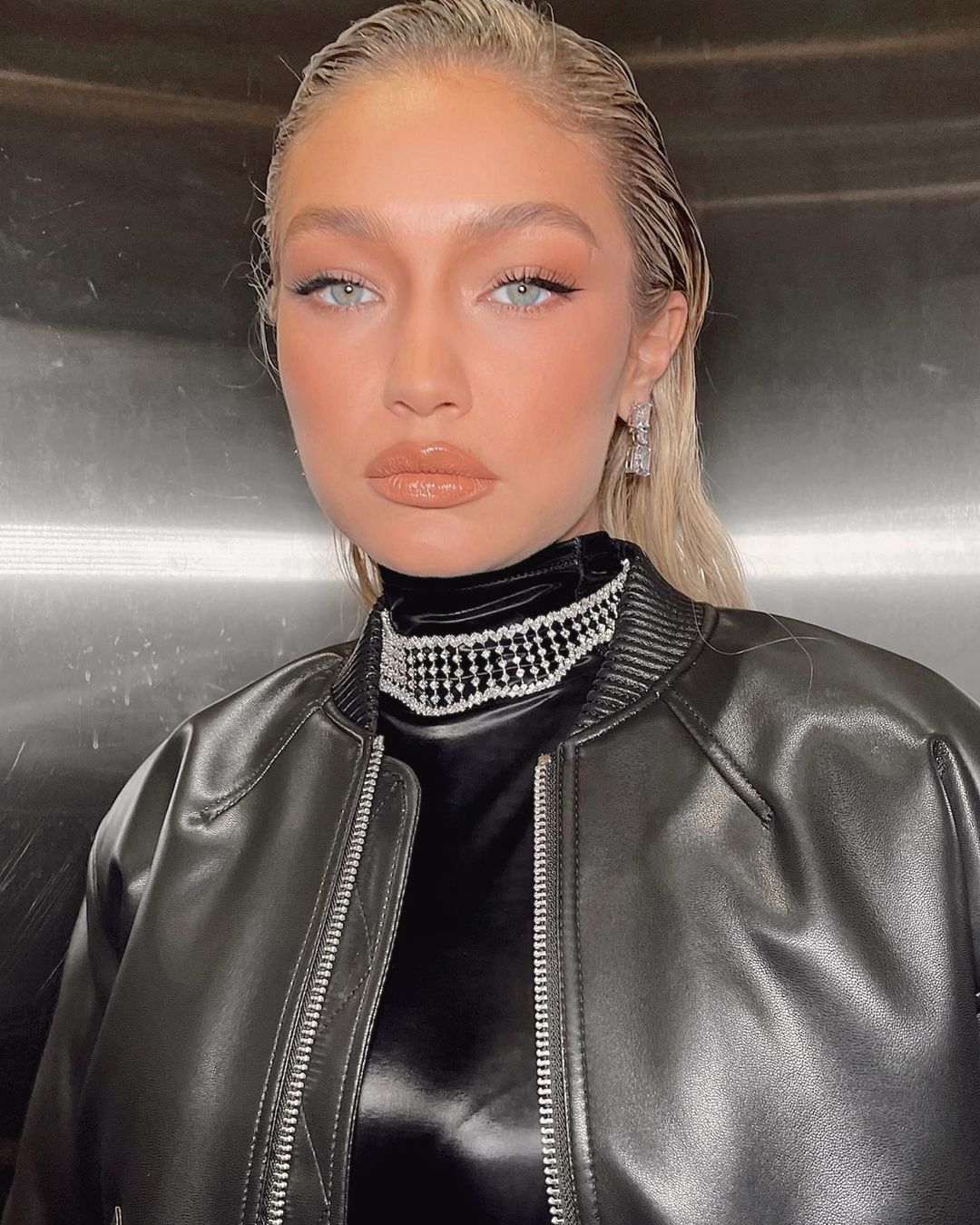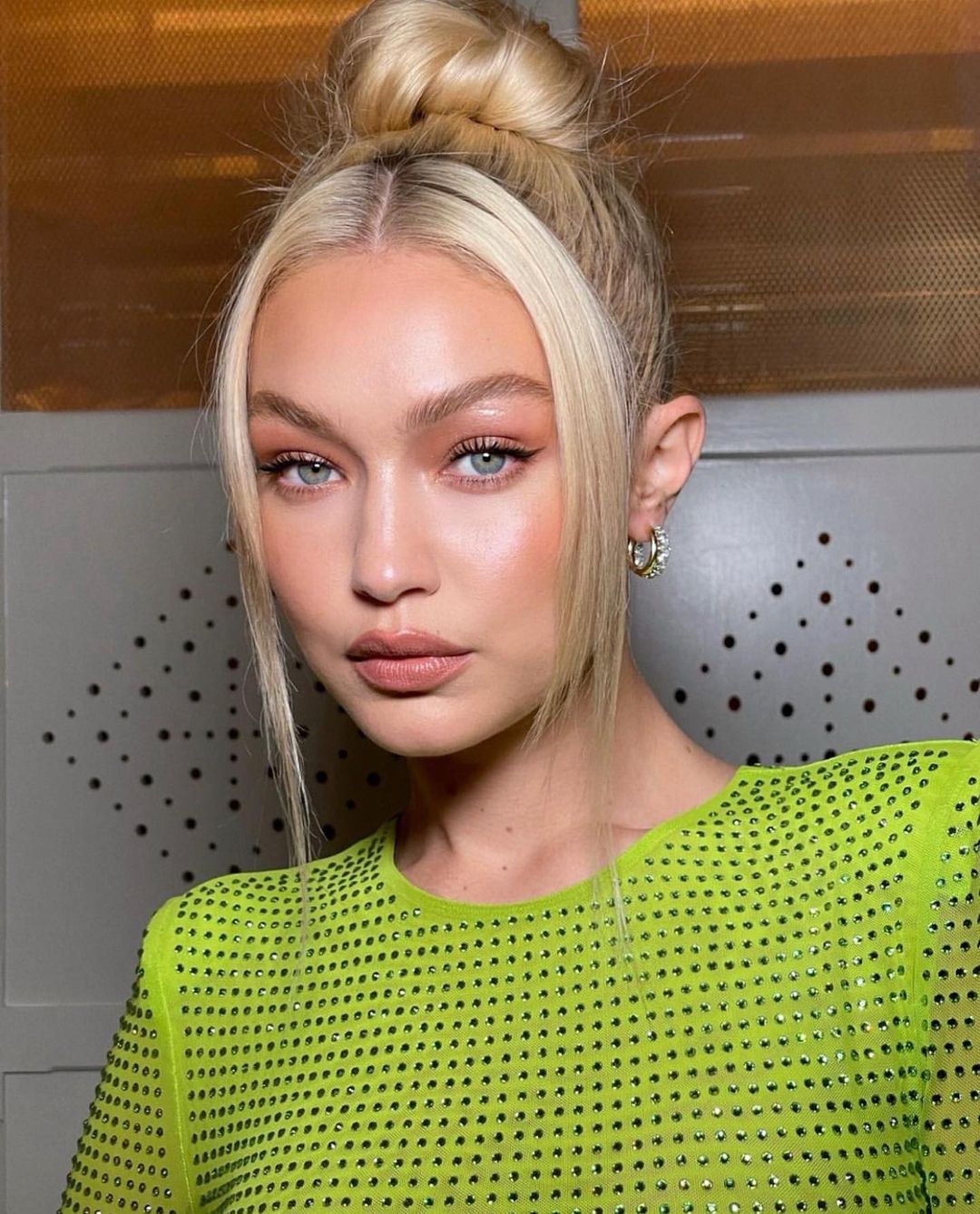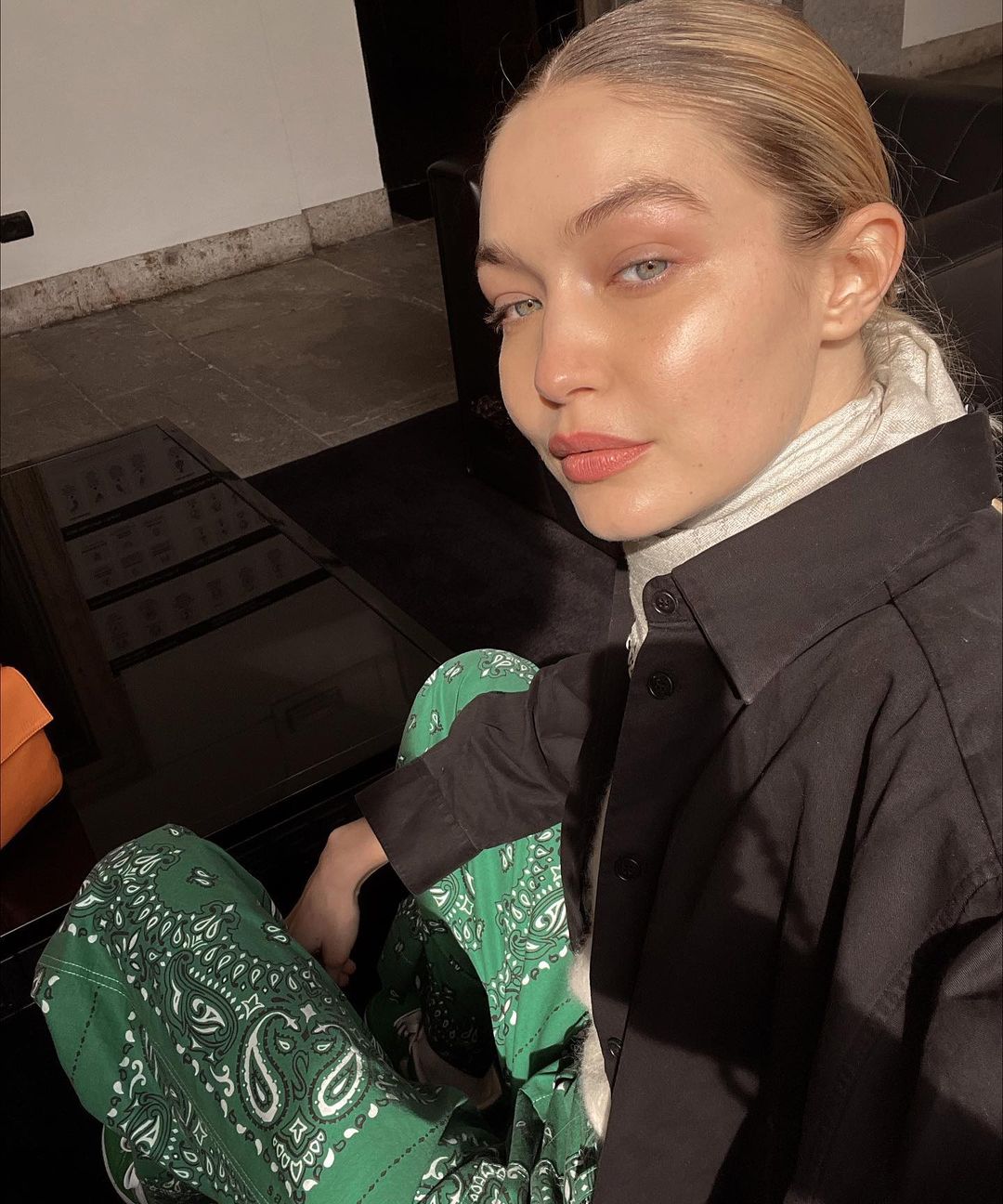 In addition to her modeling career, Gigi Hadid has also dabbled in other creative pursuits. She has collaborated with renowned designers such as Tommy Hilfiger, creating her own collections and showcasing her sense of style. Gigi's collaborations have been incredibly successful, often resulting in sold-out collections and record-breaking sales. Gigi Hadid's meteoric rise to fame is a testament to her extraordinary talent and unwavering determination. She has proven time and again that she is not just another pretty face but a force to be reckoned with in the fashion industry. Gigi's ability to transcend the expectations of a traditional model and use her platform to effect positive change sets her apart from her peers. As Gigi Hadid continues to dominate the fashion scene, it is evident that her influence extends far beyond the runway. Her charisma, ambition, and dedication to authenticity have made her an inspiration to aspiring models and young individuals around the world. Gigi Hadid is more than just a model; she is a trailblazer, changing the face of fashion one runway at a time.